An Insight Meditation Retreat

Heart of Awareness
with Sharda Rogell
6. – 11. júní 2020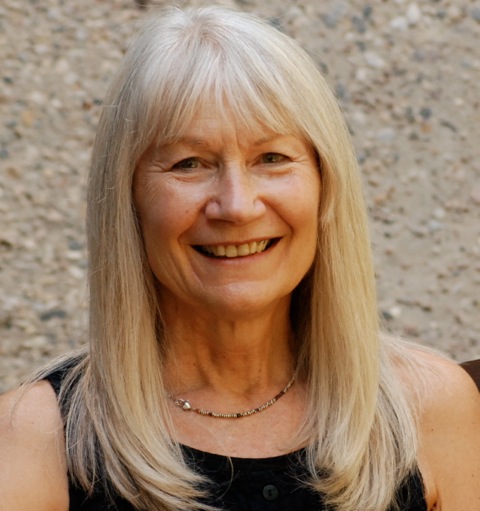 Það er okkur sönn ánægja að bjóða Sharda Rogell til okkar að leiða kyrrðarvöku á vegum Félags um vipassana hugleiðslu nú í fjórða sinn.
This retreat will be an opportunity to practice a way of being that embraces the
fullness and aliveness of the present moment. Supported by mindfulness and
the depth of silence, inwardly and outwardly, we will explore together a
spontaneous, wise and open-hearted relationship with the moment-to-moment
changing flow of life's experience. Awareness practice can reveal layers of
physical and emotional tension and pain. Therefore, as we open to the truth of
our experience, we learn to cultivate a capacity for compassionately holding our
suffering and transforming it into a deep sense of well-being.
By paying attention in this way, we come to understand how to free ourselves
from deeply held patterns and awaken to our essential goodness as well as
other beautiful qualities of our heart and mind.
We will enter into a traditional retreat form within the beauty of the surrounding
nature, alternating periods of sitting and walking meditation with daily
instructions, dharma talks and discussion in both large and small groups. There
will also be an open period in the afternoon that will allow you to find your own
rhythm in the practice.
This retreat is suitable for new and experienced students alike.
All are welcome.
 Kyrrðarvakan er haldin í Skálholtsbúðum, þar er fallegur hugleiðslusalur,  tveggja manna herbergi, heitur pottur. Kyrrðarvakan hefst kl. 18.00 á þriðjudegi og lýkur kl.13.00 á sunnudegi.
Verð: gisting og fullt fæði (5 nætur)
Kennsla: Dana / frjáls framlög
Styrkur: Félag um vipassana hugleiðslu fékk að gjöf dana til að stofna sjóð til styrktar ungu fólki sem vill sitja kyrrðarvöku á vegum félagsins. Sjóðurinn er fyrir 16 – 25 ára iðkendur sem hafa ekki efni á að sitja kyrrðarvöku. Sjóðurinn greiðir 50% af þátttökugjaldi, hægt er að sækja um styrk til þátttöku með því að senda póst á hugleidsla@dharma.is
Um Dana:
Dana þýðir gjöf. Í buddisku hefðinni er kennslan gefin og þátttakendur gefa kennara í lok kyrrðarvökunnar. Settur er fram Danakassi í lok kyrrðarvökunnar. Kennarar í Insight Meditaiton hafa haldið þessari fallegu hefð og það er okkur sönn ánægja að iðka hana hér á kyrrðarvökunni.
"Generosity brings happiness at every stage of its expression.
We experience joy in forming the intention to be generous.
We experience joy in the actual act of giving something.
And we experience joy in remembering the fact that we have given."
-The Buddha
Það er sönn ánægja að geta boðið til kyrrlátrar og nærandi iðkunar þannig að sem flestir geti notið þess.